LOVELY American Romance Films
Posted:
Tue Feb 07, 2012 12:55 am
.
.

Before Romeo & Juliet
There was...
Isolde

:

Know that I love you Tristan. Wherever you go, whatever you see. I will always be with you.




Tristan

:

You were right. I don't know if life is greater than death. But love was more than either...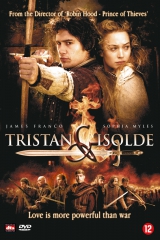 DESTINY....!
[youtube][/youtube]


Soundtrack 1/3
Soundtrack 2/3
Soundtrack 3/3